A fine selection of precious costumes, hats, capes, wigs, and masks to wear during masquerades, shows, theatre performances or for exhibitions.
Atelier Tiepolo Costume Production and Rental
OUR SERVICES
We can assist you in our Atelier or we can set up the atelier directly in your hotel in Venice, providing professional assistance with expert tailors, and upon request, professional make-up artists / hairdressers. We can bring our services all over the world.
COSTUME RENTAL
More than 300 costumes all made in Venice. Damask, brocade, velvet, silk, Venetian glass pearls and lace complete the costumes in Renaissance, Rococo or 1800s style
PHOTO GALLERY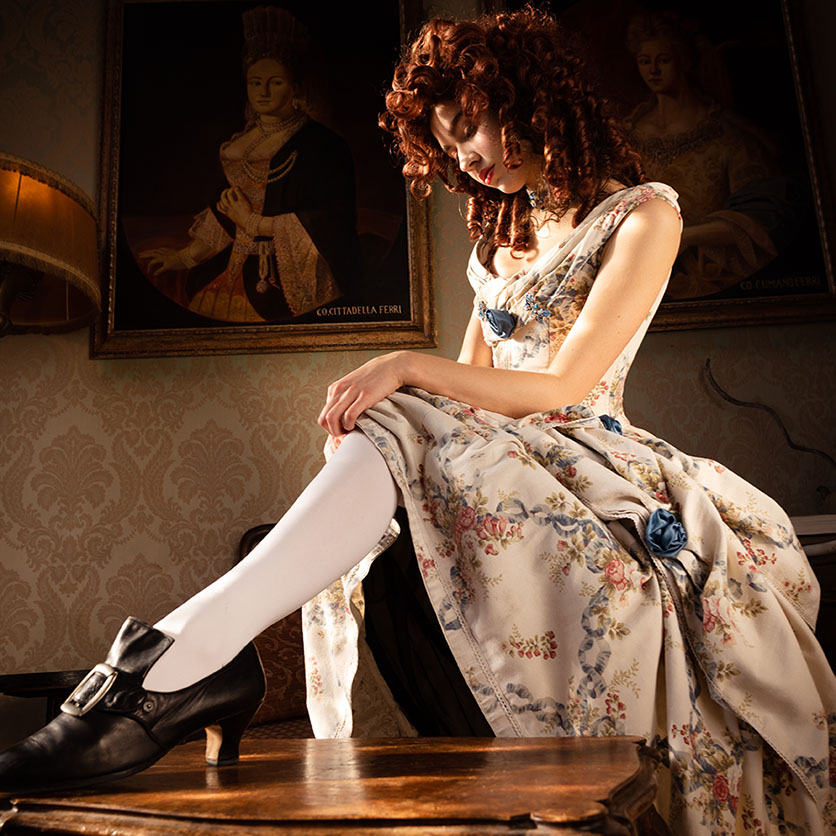 ACCESSORIES
A great selection of hats, wigs, capes, shoes, jewelry and papier-mâché or silicon masks, decorated by hand in Venice, and personalized upon request
PHOTO GALLERY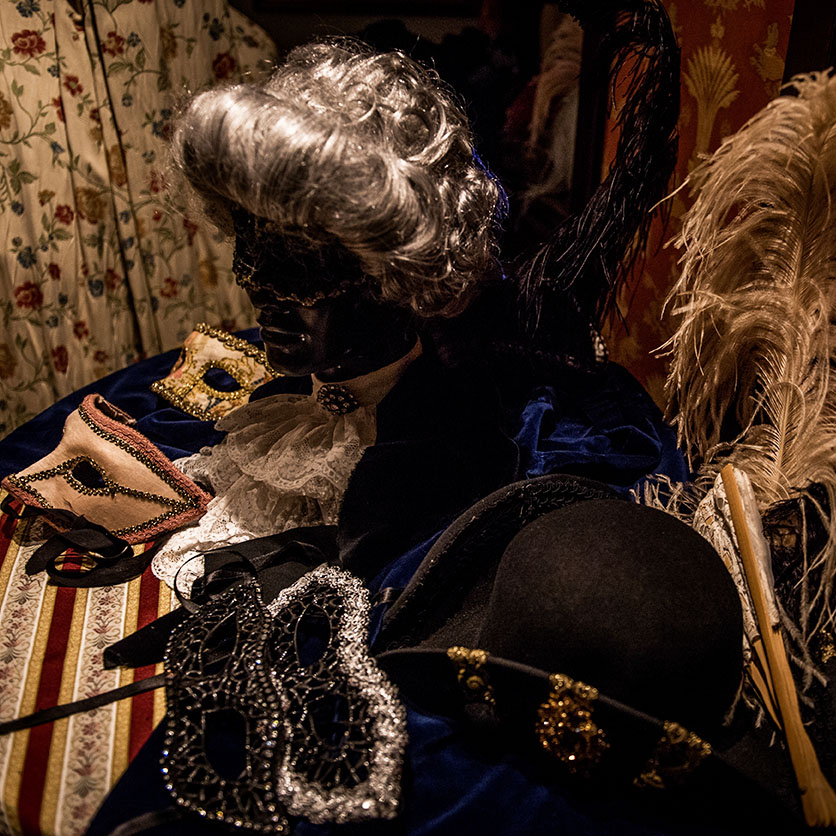 OTHER SERVICES
Our costumes are beloved for private events and celebrations, photo shootings, displays, theatre performances, film productions and many other events in Venice and all over the world
PHOTO GALLERY